The old thesaurus model is no longer adequate. The world needs better thesauri.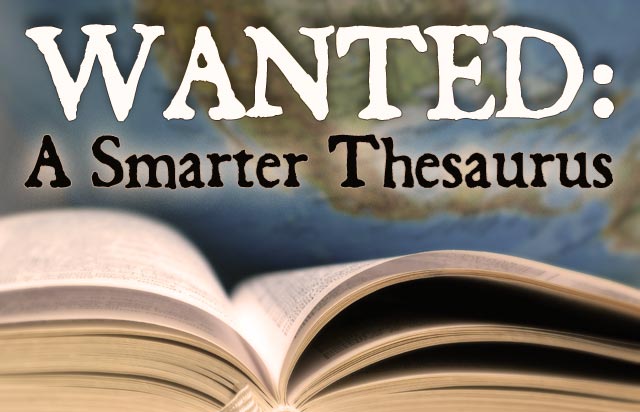 When writing songs and blog posts, I am always on the hunt for the exact right words. Often I head to a thesaurus because I can't remember the precise word for the concept I'm thinking of. The problem is that usually the thesaurus doesn't give me the word I'm searching for, so I have to search lots of different words until I finally (hopefully) get that word that has been eluding me. I need a thesaurus that can accept multiple words and kick back a list of possibilities that are "averaged equivalents" of those words.
Example
Maybe these are bad examples, but it could work something like this:
eager + emotional = anxious, nervous, tense
qualify + judge = evaluate, estimate, rank, choose
orange + pink = salmon, grapefruit, coral
Other possible features
Input more than two words for averaging
Omit or limit to certain attributes, topics, languages, etc.
Select language difficulty range (e.g. low, medium, high)
Does something like this already exist? If not, does anyone have the desire and/or know-how to build one? Google, I know you're indexing this, but are you reading it?
No Comments >